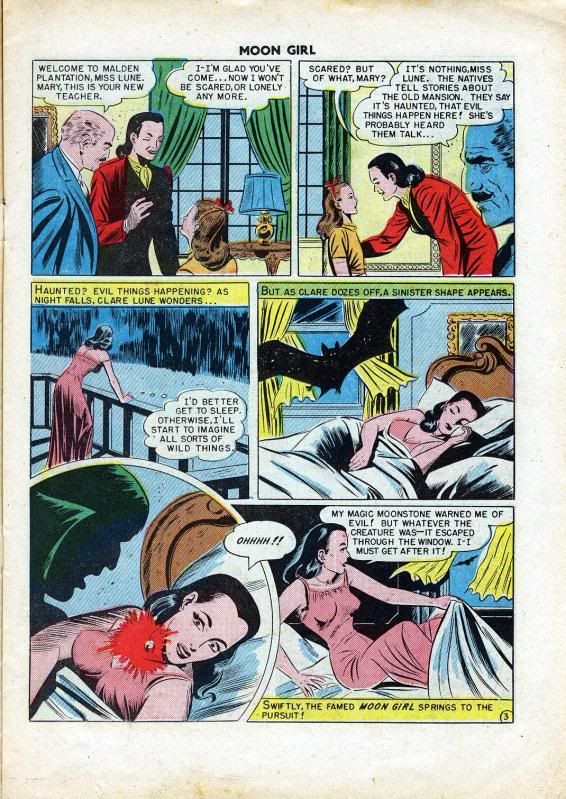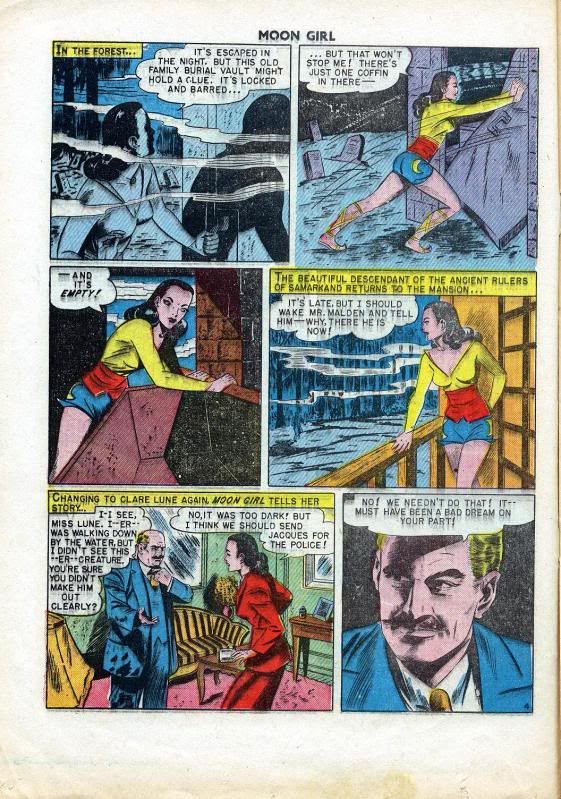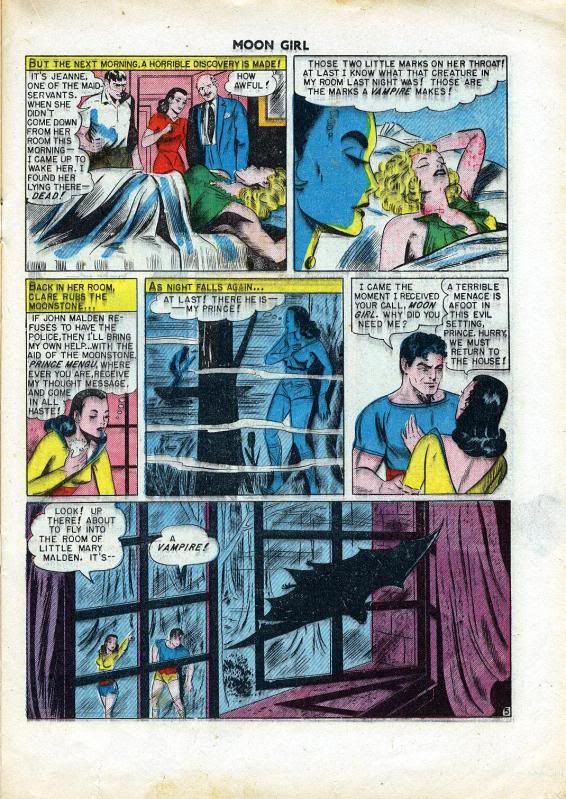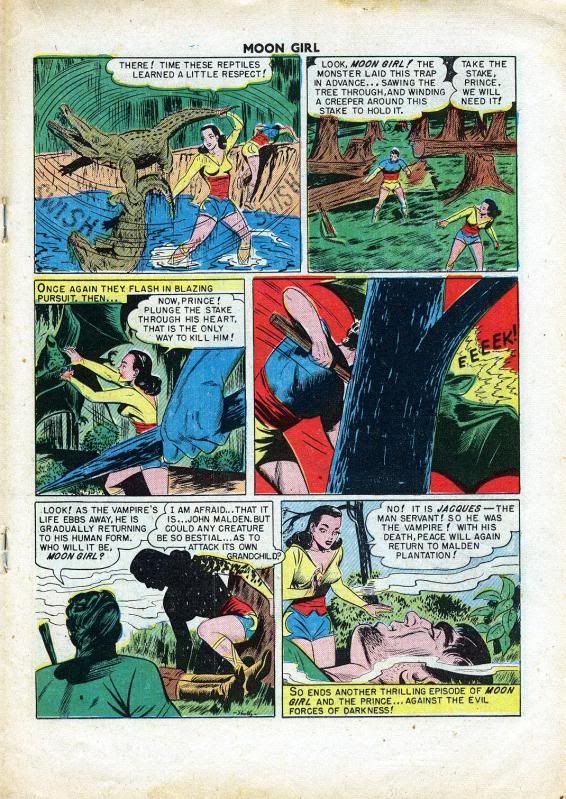 Moon Girl vs the Vampires of the Bayou… The title might be my favorite of all the Golden Age Moon Girl.
Created by Gardner Fox and Sheldon Moldoff, godfathers of the silver age, cut their teeth on Moon Girl in the 40's.  They later went on to reinvent the DC Universe the first time with new versions of the Flash and Green Lantern.
So, it's only fitting since their so well know for reinventing vintage characters that we might do the same with Moon Girl.
Read the on going adventures of Moon Girl thanks to Red 5 Comics and Comixology.